Monkey Business was voted North London & Camden's
best Comedy club 
by Camden guide and The Kentishtowner
We are home to Britain`s best Comedy, Cabaret & Variety shows ! 

History  Established in 2002.
Monkey Business is a Critically Acclaimed SATURDAY NIGHT Camden Comedy Club
Voted The best Comedy club in North London & Camden
by both Camden guide and The Kentishtowner.
Saturday`s 
We are hosting our Award winning comedy shows
presently in Kentsh Town
at the very friendly 
TOLLI Italian cafe/bar 
almost opposite Kentsh Town tube
run by a delightful husband and wife team.
Everybody is promised a table area at our superb club
Drink prices cheaper then usual pub prices
We are presently in Kentish Town at Tolli cafe bar with very warm and friendly owners
Everybody gets a seat and table area .Drinks are cheaper /Italian menu at reasonable prices
We are also presently in talks regarding other larger venues though .Details to follow
 .
 XX
Monkey Business comedy concept
on Thursdays
            Thursdays we are in Kentish Town at
The Oxford pub
A Friendly Fun  exciting night in a great venue
 cabaret style /everyone comfortably seated at tables.
We are dfferent from other clubs as we have
a wonderful mixture of top acts and selected fresh faces .
and we have now introduced fun short debates too 
on subjects like relatonships ,comedy or anything really .
Saturdays Always a superb night at Monkey Business with the best acts of the
British and international circuit

Monkey Business is one of the most loved ,respected ,and longest running comedy clubs in London. For over a decade the club has put high quality, established and award winning comedians on its stages.We have also been
influential in the progress of new acts in helping them get signed up with top TV agents.
Monkey Business has gained critical acclaim over the years and has regularly been awarded such honours as Critic's Choice, Critic's Pick, or a Must See event from various publications such as Time Out Magazine, The Evening Standard, The Guardian, and The Daily Mirror.
Monkey Business is comfortable ,
Friendly,Funny, Exciting 
 You will love us !
★★★★

TICKETS OR INFORMATION
Please tel Martin 07932 3382 03
BUY TICKETS  https://www.wegottickets.com/monkeybusiness
or  
BUY TICKETS   http://www.kweekweek.com/mb
★★★★

MONKEY BUSINESS WAS VOTED  
NORTH LONDON`S BEST COMEDY CLUB
by The Kentish Towner Sep 2013 
Camden guide and Camden Gazette
   ★★★★
please press the what`s on link 
TICKETS OR INFORMATION
 Please telephone the friendly clubs promoter
Martin on 07932 338203
★★★★

'Monkey Business is a friendly very well run club.' – Harry Hill
'A smashing club' Lee Mack (Would I Lie to You?)

                          I have always loved performing at Monkey Business.–Michael Mcintyre (Michael Mcintyre's Comedy Roadshow)

Monkey Business is very special and
so is my mate Martin Besserman Lee Nelson
Monkey Business is a really good comedy club  Stewart Lee  
'Truly amazing club' –
'Superb…a great night out.' –
'Highly recommended' –
Monkey Business bills remain as highly appealing as ever
'One of the finest laugh-emporiums in the capital' Islington Gazette                        
                      Exciting and very friendly Superb acts .' –  
 '1 million stars…a guaranteed excellent night of stand-up comedy' – The Fix Magazine  
Very nice line ups       
Monkey Business is an excellent club  What a plan.com
Monkey Business is a small, intimate comedy club in the heart of Camden that has built a reputation for hosting top comics,including names like Harry Hill, Sean Lock, Alan Carr and more. A good night out. Saturday nights www.camdenguide.co.uk
Talk about doing it properly! Martin Besserman's Monkey Business club takes me right back to live comedy as it used to be...you know, when it was fun! And the line ups are superb - you'll regularly see the top names in comedy together with new and emerging acts. If you love live comedy then Monkey Business is your spiritual home!  Dickie Richards Time out  .' –                                                                                                                                                
Martin Besserman at Monkey Business during a break in November 2013
making sure everyone feels happy and comfortable
 FANTASTIC NEWS
   FREE FOR BIRTHDAY PERSON !
IF IT IS YOUR BIRTHDAY ITS FREE FOR  YOU 
WHEN BOOKING ON LINE PAY FOR ONE LESS 
on 6 people or more

Martin Besserman has also worked along side 
Rory Bremner  Paul Merton  Julian Clary  Judith Chalmers       
Jerry Springer
chat show king
has taken 
an interest in Monkey Business
 saying that he would consider hosting one of the shows
who plays 

Billy Mitchell

 BBC1`S East Enders 
Says 

"Monkey Business is a great comedy club with wonderful acts .
I will be back there soon"
 

Zoe Lister

 who played 

Zoe Carpenter

 in Channel 4s
Holly Oaks

 says
" I love The Monkey Business club and i intend to
 return when i am not filming in Liverpool

    Jon Culshaw Britain`s top impressionist 
 star of Dead Ringers
 "Monkey Business is a very nice comedy club
I really enjoyed my both evenings there. Top acts and
Martin Besserman really knows how to put on a great show.
 "
Martin I  really had a wonderful evening at your club.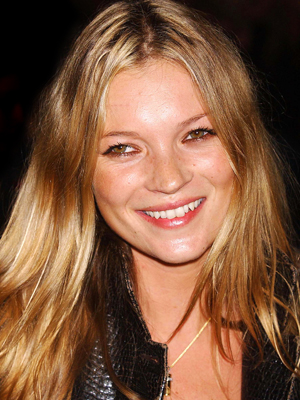 "
I`ve heard very good things about the Monkey Business Comedy Club,
so I must try to make it to one of your shows.
very nice meeting you Martin
I strongly recommend the club.
Frankie Boyle 

"

 I really enjoyed my night
at The Monkey Business Comedy Club.
Why are you no longer at The Steele`s ?
After ten highly successful years at The Sir Richard Steele
with sell out shows there almost every week often needing to turn people away ,
The corporate owners Faucet Inn recently pulled the plug on our very popular club without warning .
This development followed Camden counsil refusing Faucet permission to turn the upstairs
where the Monkey Business comedy club was held into luxury flats.
Monkey Business had always acted as a team player
 bringing the pub owners thousands and thousands of extra customers.
 Monkey Business established  itself at The Steeles seven years before Faucet Inn took over in 2011. 
Monkey Business had a good working relatonship with Faucet Inn
until this which outraged and upset many in  
who hold Monkey Business in high regard  
Monkey Business has staged some incredible acts over the years including
Harry Hill ,Russel Brand, Lee Mack, Michael McIntyer,Alan Carr,Lenny Henry,Greg Davies, Micky Flanagan ,
Lee Mack , Lee Nelson , Mark Watson ,Bobby Davro,
Rhod Gilbert ,Sean Lock ,Nina Conti ,Sara Milican ,Russell Howard ,Stewart Lee.Rich Hall ,
Chris Andison ,Jimmy Carr
and just about every other top  name.
Most pub owners would be proud and delighted
to have such a high profile club as ours at their venue ,
WIN TICKETS TO SEE STEPHEN MERCHANT IN THE MENTALISTS 
Monkey Business is offering you the chance to see BAFTA Award-winning writer, comedian and actor Stephen Merchant make his West End debut this summer in a new production of Richard Bean's comic two hander The Mentalists, with a pair of top price tickets up for grabs! Steffan Rhodri will join Merchant in a return to the West End when the production, directed by Abbey Wright, runs for a strictly limited season at the Wyndham's Theatre from Friday 3 July to Saturday 26 September. A hotel room, a long-standing friendship and a hair-raising plan! Holed up in a faceless Finsbury Park hotel room, Ted (Stephen Merchant) and Morrie (Steffan Rhodri) are forced to confront the darker side of their unique relationship. Things unravel as the pressure mounts in this hilarious and touching tale of friendship and utopian visions gone awry. Award-winning actor Stephen Merchant (The Office, Extras, Hello Ladies) makes his West End debut in this sharply written and darkly comic two-hander from Richard Bean, the writer behind smash hit comedy, One Man, Two Guvnors. Joining him is critically acclaimed actor, Steffan Rhodri (Gavin & Stacey, Posh, Cucumber) with direction by rising star, Abbey Wright. Ts&Cs: Mon-Thu eve performances only. Subject to availability. Blackout dates: 31 August and weeks commencing 14 & 21 September.